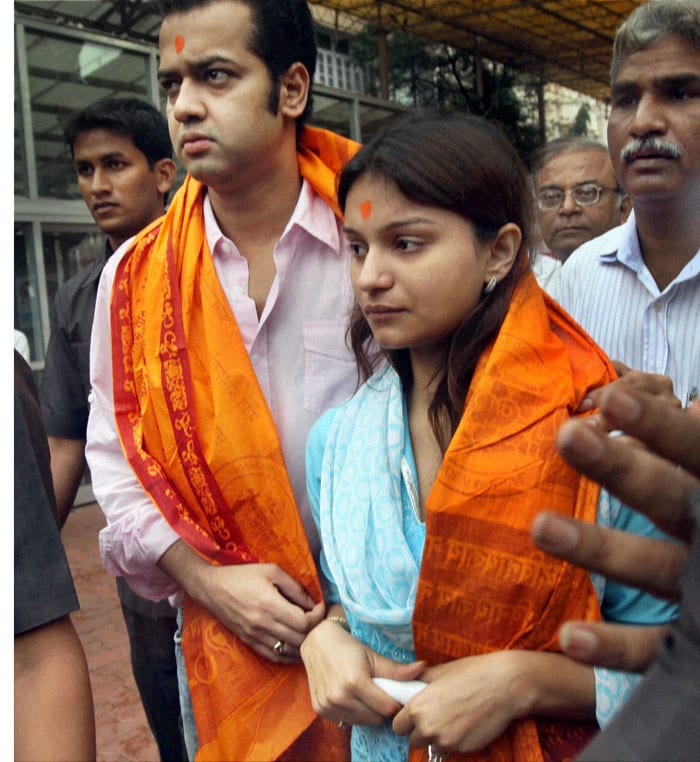 Rahul Mahajan and Dimpy Ganguly put up a show of togetherness in public for the first time today after a quarrel on Friday when the Kolkata-based model walked out to return the same day following an apparent patch up.

The couple who got married just in March this year visited the famous Sidhhivinayak temple here this afternoon to seek blessings.

"We have no issues between us and I love my wife. We are together and therefore came to take blessings of the God," Rahul, who kept his arm around Dimpi's shoulders, told reporters.

However, Dimpi. who had earlier spoke of her marital woes and physical abuse, refused to speak to the media.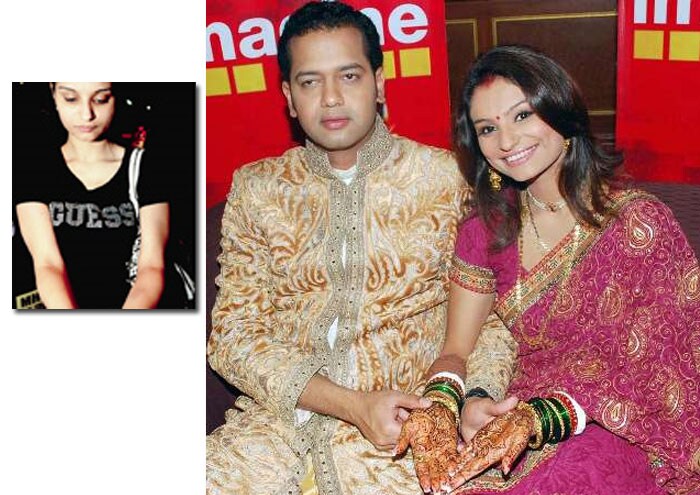 Soon after she was back in the Mahajan family home but says she needs time to think. "He says he has regretted what he did. I need some time alone to think," she maintained.

As the heir to his father's political legacy, Rahul Mahajan had it all. But he has squandered his legacy with allegations of drug abuse and repeated domestic violence.

Rahul's first marriage ended after allegations of violence. His television stint - an attempt to restore his battered image. But looks like the real life re-run could come in the way.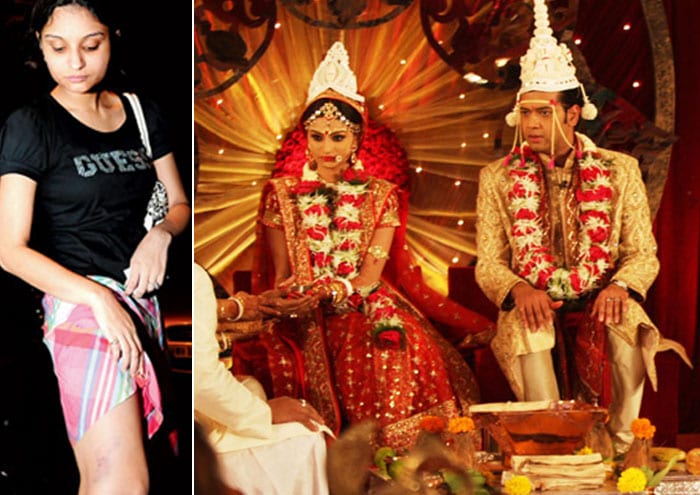 Earlier, Kolkata-based model Dimpy Ganguly walked out of her four-month-old TV marriage with Rahul Mahajan, accusing him of "punching, kicking and dragging" her by hair only to return home after an apparent patch-up.