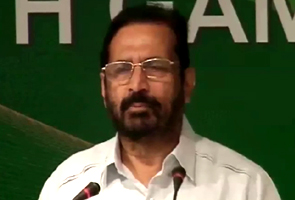 Suresh Kalmadi, the chairman of the Commonwealth Games Organising Committee, has dragged the Indian High Commission in London into the Commonwealth Games corruption controversy by saying a verbal agreement involving payments of two lakh pounds to AM Films, a little known company in London, was decided after the High commission recommended the firm.

The UK government is probing irregularities in this business deal and has raised questions about why there was no written contract.

Speaking exclusively to NDTV's Barkha Dutt, Kalmadi said, "It was the Indian High Commission's letter that recommended Ashish Patel's firm to us and the total money paid to the firm is two lakh pounds."