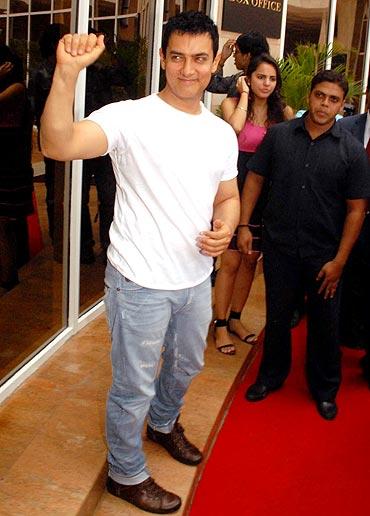 370)this.width=370">
There is a story about the making of director Anusha Rizvi's Peepli Live and it sounds hard to believe.
According to the story, Rizvi was looking for funding for the film. She somehow managed to get Aamir Khan's email and wrote to the star. The subject line of the email was "The Falling" -- Rizvi's first choice of title for the film. Khan received the email while he was on the set of The Rising: Ballad of Mangal Pandey and he opened the email because of the subject line. He thought someone was playing a joke on him.
"It is true," Khan said recently as he visited New York City to promote his home production -- Peepli Live. "When I read the email I thought someone was being cheeky with me. So I didn't take it seriously. But she kept writing to me and told me that she was a journalist from NDTV. So that's when I started to take her a little bit more seriously."
Later when Khan was in New Delhi for the Rang De Basanti shoot, he called Rizvi (who is based in India's capital city) for a script narration meeting.
"I really loved it," Khan said. "I thought it was really funny, fast pace, thought provoking and heart breaking."